DreamHost Discount Coupons and Review 2022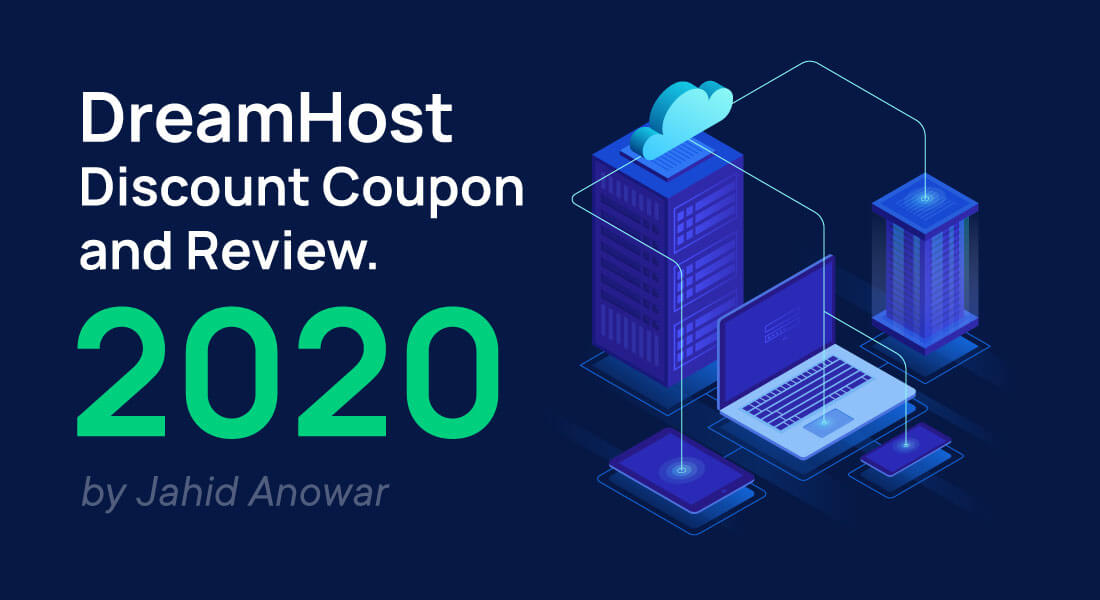 Jahid Anowar
3 Minutes Read
My quest to finding the best and Hosting Providers leads to DreamHost. DreamHost is one of the Largest Web Hosting Providers in the World.
If you want to create a website, you need a Webhosting account to host your website. There are thousands of hosting providers out there trying their best to convince the user. In 2020 finding the best web hosting provider could be very confusing. In our Hosting review, we will test each one of them and show the results to our users.
My quest to find the best and Hosting Providers leads to DreamHost. DreamHost is one of the Largest Web Hosting Providers in the World. They are mostly known for their Shared hosting plans. DreamHost has nearly limitless options and control available for their servers, with the support and user-friendly tools that will appeal to the full range of customers.
Also, Read Top 5 WordPress Web Hosting for Small Website
Why DreamHost?
DreamHost is one of the Largest and Best Web Hosting providers in the World. It is serving its Web Hosting Service since 1996 and Now Leading the Web Hosting Industry. Dream Host Webs Hosting Is known for Its Speed and Highly Active Customer Support team. DreamHost Powering over 1.6 million websites and there is no sign of holding the insight.
One of the Best Web Hosting For WordPress
One Of The Most Advanced Features of DreamHost is, It's Hosting is Highly Optimized for WordPress and Other Platforms. Only a Few Hosting Providers are Featured on the WordPress Hosting Recommendations page. DreamHost is one of them. Holding the Second Featured Spot on the WordPress Recommendation page, It's the Customer support team 24/7 ready to help you. So If you want to buy Web Hosting for Your WordPress Website or Any Other CMS or Custom Website DreamHost is the Best Platform to Start with. DreamHost Web Hosting Plans are very cheap compared to other Web hosting Providers With Our DreamHost Coupon Code you can get up to 50% off also You Will Get a Free .com Domain for 1 Year ?.
What do Experts Say About DreamHost?
A top-notch host for those who know what they're looking for, DreamHost offers nuanced and performant hosting perfect for scaling websites and applications through the ranks of shared, VPS, cloud, and dedicated hosting.

One of only three hosting providers recommended by the WordPress Core team, DreamHost has actively contributed to the WordPress community for more than a decade. The company's platform is optimized for the incredibly popular content management system, and plans include easy setup, automated updates and backups, unlimited bandwidth, and 24/7 specialized support.

Laura Bernheim, HostingAdvice
Get free domains and 50% off on DreamHost
Last Word
If You're looking for Budget-Friendly Cheap yet Branded Hosting then you can definitely check out DreamHost. It can be the best option for a beginner. They are officially Recommended by WordPress if you want to create a blog or business website using WordPress give it a try. DreamHost has a great support team so again it's very suitable for beginners. But on the other hand, If you have a good amount of traffic then go with a VPS plan or could Hosting.